Crema de calabaza al curry y naranja
 4 personas / Fácil / 50 minutos
¡No dejarás a nadie indiferente con esta otoñal crema de calabaza al curry y naranja de Marga Freudenthal!
Te dejamos el enlace al vídeo de la receta:
https://www.instagram.com/reel/CzJycBhoE9h/?igshid=MzRlODBiNWFlZA==
INGREDIENTES:
-   500g de calabaza cortada
-   3 cebollas medianas (o dos puerros y 1 cebolla)
-   1 naranja
-   2 cucharadas de Curry
-   200ml de agua o caldo
-   AOVE
-   Sal y Pimienta
-   Semillas de calabaza
*Las medidas son aproximadas, ¡Puedes hacerlo a tu gusto!
ELABORACIÓN: 
Corta la cebolla "mal cortada" y ponla en una olla junto con los trozos de calabaza. Añade sal y pimienta al gusto, un chorro de aceite y remueve. 
Tapa la olla y deja que se cocine a fuego lento durante 30 minutos o hasta que la calabaza esté tan blanda que se rompa.
Pon a hervir 200ml de caldo o agua. Ralla un poco de piel de la naranja y exprime la naranja entera. 
Añade a la olla el zumo y la ralladura de naranja, el agua o caldo hirviendo y dos cucharadas de curry. Deja la olla destapada a fuego bajo durante 15 minutos más.
Tritura bien la mezcla y emplata. 
Consejo: para presentar la crema, puedes añadir aceite, pimienta y semillas de calabaza. Para preparar las semillas, colócalas en una bandeja de horno con aceite, sal y pimienta y deja que se hagan a 180 grados modo aire durante 10 minutos aproximadamente (controla que no se quemen! :)) 
¡A DISFRUTAR!
PRODUCTOS RELACIONADOS
Crema de calabaza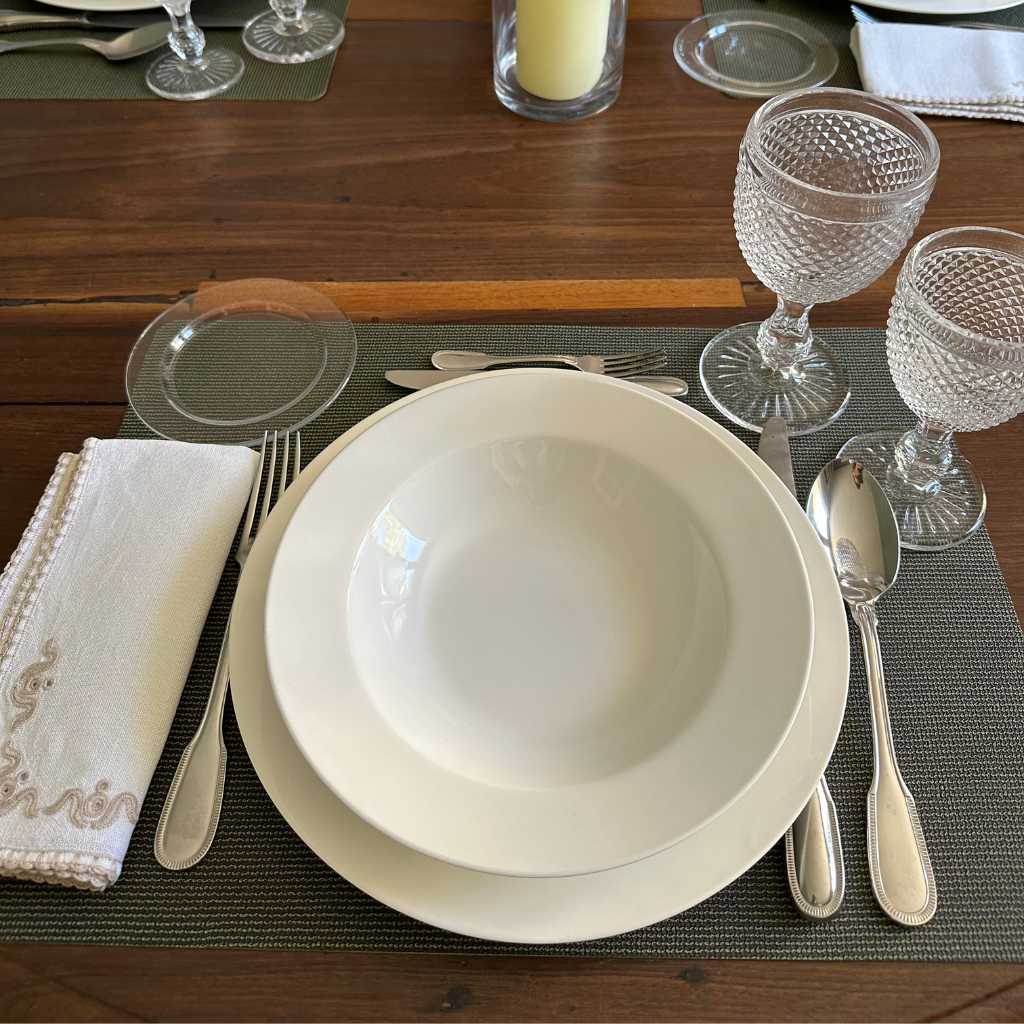 PONER LA MESA
For us, any table is valid as long as it produces a visual harmony of both shapes and colors, which does not mean that everything has to be the same, but that you know how to combine it.
Read more